I've been tagged (again...), this time by
Pikku Mansikka from Frills&Strawberries
and now I'll show you my favourite accessories!
Here are the rules:
- Link the person who tagged you
- Show one, maximum two of your favourite pieces in each category
- Explain why you chose this particular item
- Tag 5 more people
Bag: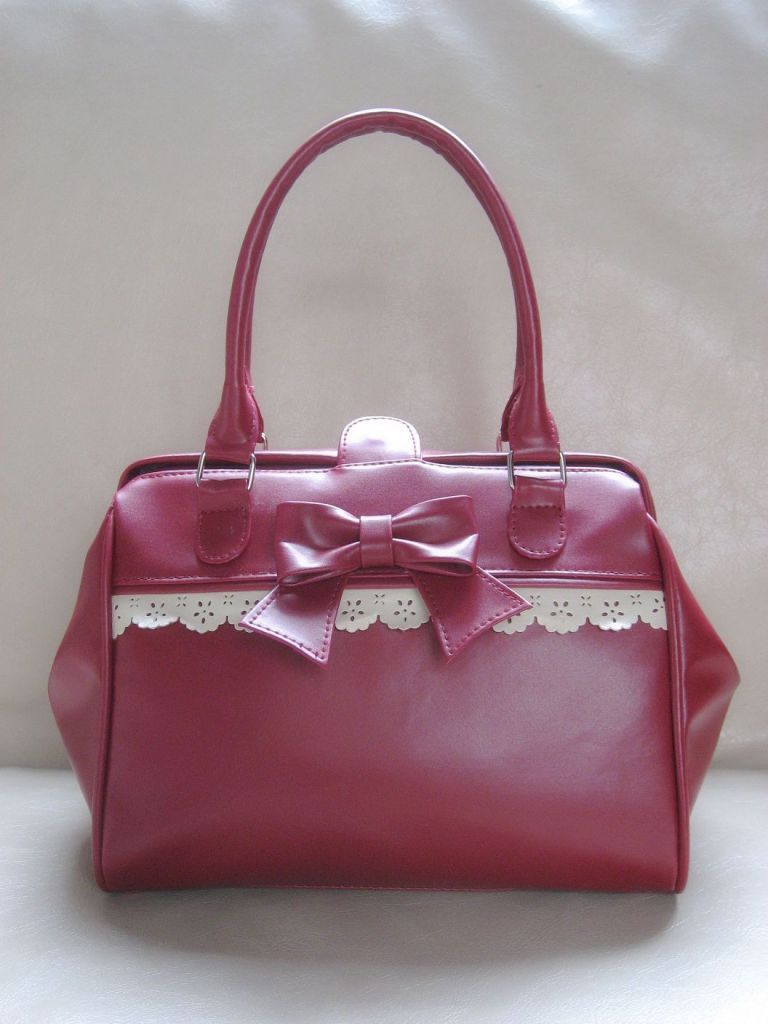 My red wine doctor bag from Loris. I like everything about it: the colour, the shape, the cute yet elegant style...
Shoes:
Red maryjane pumps by Pin Up Couture. I don't wear them too often, because I'm a little afraid to break them - they're just so pretty!
Shawl/Scarf: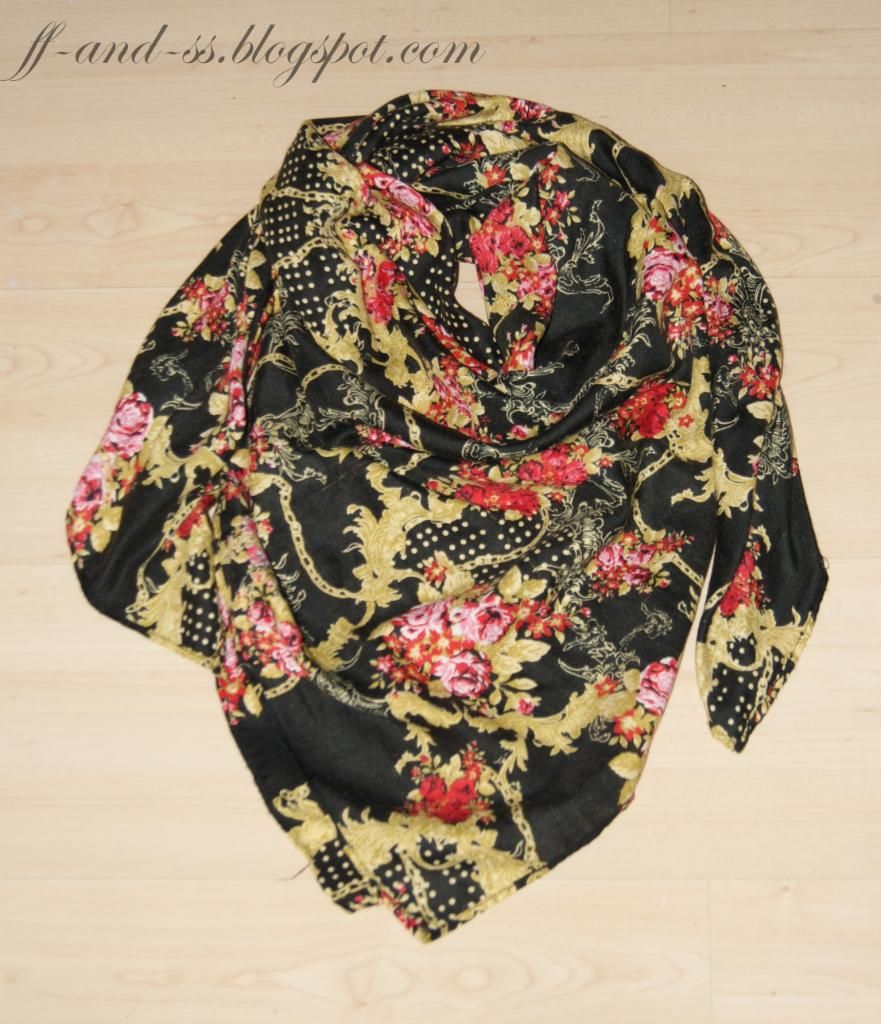 I'm not much of a scarf-wearer, but when it's really cold outside, I like to put on this one, since the material is incredibly soft and comfy.
Necklace:
Probably this mirror necklace I bought at New Yorker and altered a little. I love all the ornaments and the tiny real mirror.
Ring: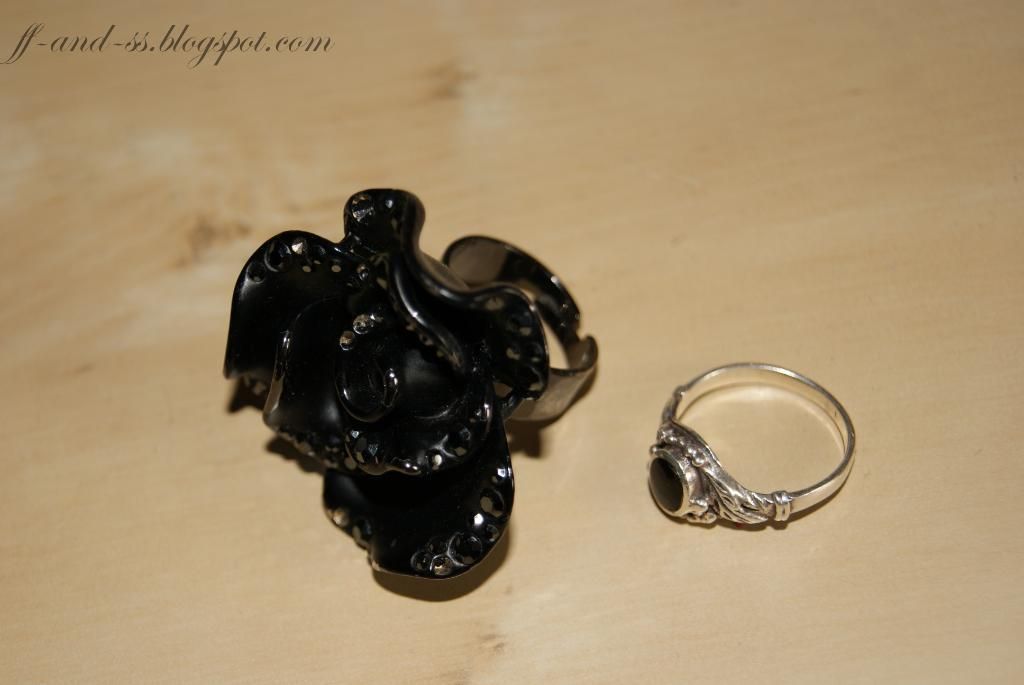 That was a hard one, since rings are my favourite accessorie and so I have a lot of rings, but my two favourites are probably these two. The silver one is subtle but goes perfectly with my normal gothic/lolita inspired style I wear on weekdays, while the black rose ring is the perfect combination of opulence and the beauty of roses.
Earrings:
I wear these cute earrings from New Yorker quite often.
Bracelet: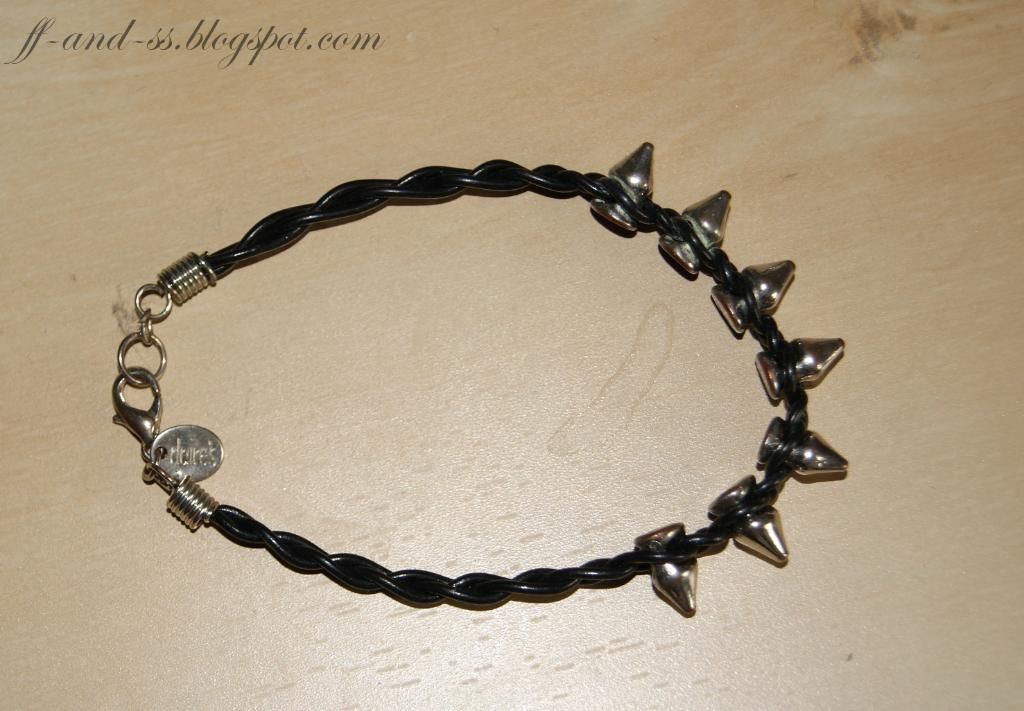 I normally don't wear any bracelet, but this one by claire's has it's own special history, I got it ages ago from a very dear friend of mine.
Perfume:
I don't wear perfume, but I like the Japanese Cherry Blossom Body Mist by The Body Shop.
Naipolish:
At the moment this silver sparkly one by essence.
Hair accessory:
A black headbow by Innocent Wold. It's black and cute, so perfect for me (^.^)